Page Content
Text
Storm Debi
A huge thank you to you, the parents & boys, and the staff for the enormous effort in making sure everyone's safe arrival at school on Monday morning. In events like that, your safety and the safety of the whole school community is paramount. It is vitally important that all parents and guardians are receiving the correct method of communication, emails and/or texts via our Aladdin system. If you did not receive this communication during Sunday evening and Monday morning, you need to inform the school office immediately and we will get you set up on Aladdin properly. Please ensure, you have verified your phone number on the Aladdin App also, this is often overlooked but is very important.
Click here for Aladdin FAQs
https://www.aladdin.ie/content/faq?cat=About%20Aladdin%20and%20Aladdin%…
Text
STAFF INSERVICE, FRIDAY, NOVEMBER 17TH. 
A reminder, school will close at 12 p.m. on Friday, November 17th to allow for staff in-service. Please advise minders, grandparents, creche and after- school facilities. 
Text
HOLLYPARK TOUR
Last Wednesday, we had a fabulous evening in Hollypark. Parents and guardians were invited on a tour of the school, accessing all classrooms, viewing the sensory room, movement room, school library and more. Parents/guardians got to see our state of the art resources and equipment while also getting a feel of the atmosphere, the work ethic, and the ethos of Hollypark boys and staff. Each day, our staff, teachers & SNAs put in a huge amount of effort into planning, teaching, learning and assessment. They often go beyond the call of duty to ensure that every child is reaching their full potential. I could not be more proud of the team in Hollypark. They are truly a pleasure to lead. 
We take immense pride in the school building and its surrounds. Part of our Board of Management budget each year is devoted to enhancing the look and feel of a building that is 55 years old. You certainly could not tell it is that old. Thanks to our amazing caretaker, Jeff Jones and his predecessor, Garrett Maguire, the building is in remarkable condition. We have created a warm, caring, pleasant place to work and be educated. Thanks to your continued generosity, we have the resources, equipment and environment that make teaching in Hollypark a pleasure.  

For those of you that could not attend last week, I have added a virtual tour of the school to our website. Click the link below for full access to the school building. That you to parents, Nicholas Polley & Elsa Jones, and their company 3D Design Bureau, for creating the virtual tour.  
Text
BOOK FAIR 2023
We are delighted to announce that our annual Scholastic Book Fair is back this week. The Book Fair has moved from March to this new slot to allow for some welcome Christmas purchases for family and friends. It also coincides with the reopening of our main school library after a revamp.
The Book Fair will be open from:
Monday November 13th-Friday November 17th.
Times:  Open daily from 8:30-9:15a.m. and 1:30 p.m.-3:00p.m.
Thursday Evening from 6:30 -8:00 pm.
The book fair will close on Friday morning at 9:30 a.m. as the school will close for a staff training half day for PLC.
The commission we receive from the fair will go back into books for your son's class library and our school library. For every euro spent we will receive 60c back in books for our school. We will also purchase new sets of class novels.
This event is always popular with pupils and families. Our 5th & 6th class buddies will enjoy sharing a reading session with their Junior and Senior Infant buddies in the hall. All classes will have an opportunity to visit the fair during the week. It is another opportunity to welcome families back into our school hall once more.
A huge thank you to our Library Team of parents and our PA who will be working at the book fair all week. Payment can be made by cash or card.
We look forward to seeing you there.
Annette Lynch (Deputy Principal)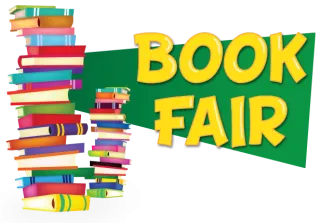 Text
MANNERS, COURTESY & RESPECT 
It is wonderful to see our corridors fill up with art pieces, creations and projects once more. The boys are working extremely hard academically while also remembering their wonderful Hollypark manners. We remind boys to continue making a great effort to use respect and manners during class time and on the yard.
Before midterm, the boys offered some great insights on how to show manners, courtesy and respect - including everybody in your games, using kind works, helping their classmates to play, saying please and thank you, treating adults and children with respect were just some of the great responses. We hope that you the parents, will help to reinforce this message at home too. 
Text
REGISTRATION FOR SACRAMENTS
Registration Opens: Wednesday 1st November
Registration Closes: Wednesday 29th November
Text
Hollypark BNS welcomes Minister Foley's recent announcements on smartphones. In keeping with many schools locally and nationally, be assured that the school strongly supports your parental decision not to give your primary school child a Smart Phone or other Smart Device. As per our Acceptable Usage Policy (AUP) Smart Phones and related devices are not permitted in our school.
Helpful advice for parents re cyber safety is available on www.webwise.ie
Text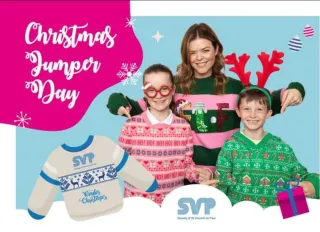 Pictured above is Thomas Gilmore, 3rd class, Hollypark BNS and his sister Eleanor in 5th class, Hollypark GNS 
Text
Student Voice Christmas fundraiser
Dear Parents/Guardians,

We are happy to announce the first ever Student Voice Christmas fundraiser in aid of St Vincent de Paul. SVP is a charity that helps the homeless. All funds raised will help more than ever this Christmas season. We are hosting a Super Sale in the school hall of all lost property   - shirts, jumpers, trousers and jackets as well as Hollypark sports gear and …… CHRISTMAS JUMPERS!!!!!. We are looking for YOU  to donate all unwanted Christmas jumpers of every shape and size. We will be available to take your donated jumpers on the 20th and 21st of November from 8:20 am in the school hall. There will be further details in next week's Wednesday letter.
This is an excellent way to reduce waste at Christmas, add to our sustainability policy and contribute to a deserving charity. Thank you in advance for your support.

Scott Campbell and Matthew Rourke,
On behalf of The Student Voice.
Text
DATES FOR YOUR DIARY
INFANT CHRISTMAS SHOWS
Junior Infants- December 14th at 9.30am
Senior Infants- December 14th at 11.30am 

All shows will take place in the school PE hall. Please note that spaces are limited and reserved for 2 adults only per child. 
6TH CLASS CHRISTMAS EXTRAVAGANZA
December 19th at 7pm. 
6th class Christmas Extravanganza will take place in the school PE hall. Please note that spaces are limited and reserved for 2 adults only per child. 
Text
A MESSAGE FROM THE PARENTS' ASSOCIATION
THE LATE LATE TOY SHOW GOODY BAGS
The Parents' Association are delighted to announce that the Late Late Toy Show Goody Bag will be available again this year!  The bags will cost €7.50 each and are available to order now for each boy in the school via Aladdin.  We encourage boys to use their pocket money if ordering a goody bag this year.  
As always, we will have extra available for those of you who would like to order them for siblings / friends.  If you wish to order for anyone other than a pupil in the school, please email hollyparkboyspa@gmail.com.  We have limited extra bags so please order soon to avoid disappointment.
Closing date for orders is Friday 17th November to give our elves time to pack them for next week.
Thank you,
Sarah
Image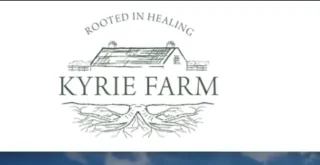 Text
Parish Christmas Concert
Foxrock Parish Church will host a Parish Christmas Concert in Foxrock Church on Sunday 3rd December @ 6 pm. The concert will raise funds for Kyrie Farm. We are delighted to join in this community event to support this very worthwhile cause. Alongside many other performances on the night, a selection of pupils from Hollypark Boys' will be on hand acting as ushers, raffle ticket sellers, and they will also be taking to the stage to perform some of our favourite Christmas poems. There will be musical performances on the night from Hollypark Girls'. It promises to be a fabulous occasion for a great cause.
Tickets are priced at €15.00 each and will be available to purchase via our Aladdin system from Tuesday, November 21st. If you would like to learn more about Kyrie Farm, please click the link attached. https://www.kyriefarm.ie/
The purpose of Kyrie Therapeutic Farm is to create in Ireland a world class therapeutic centre that encapsulates the best possible support, while putting the person at the centre of their own care plan and recovery. It will encompass:
We aspire to be fully in line with the aspirations of the strategy set out in the Irish Department of Health's mental health strategy, Vision for Change (2006) and subsequent improvements as outlined in Sharing the Vision (2020).
 
Addressing the critical gaps in the current system 
a. Between community and acute services like Psychiatric Hospitals and Outpatient care
b. To serve as a step-down capability for patient recovery and reintegration.
c. An early intervention and preventative option for people before requirement for acute services.
 
Examples of similar therapeutic settings in the United States (Gould Farm, Hopewell Farm), the EU (Urtica De Vijfsprong in the Netherlands) and Ireland (Sli Eile)
Text

This week is a special week for these great boys: Harry Barnes, Ibrahim Memon, Harry Nolan, Scott Mulligan, Oscar Duggan Geary, Rián Hennigan and Peter Quinn.
Have a wonderful celebration boys!
Text
Beir bua agus beannacht,

Principal
14/11/2023