Page Content
Text
Our School
We aim to provide a broad and diverse education both curricular and extra-curricular, which develops the child's self-confidence, happiness and security through the work of a united team of staff, management and parents.
Image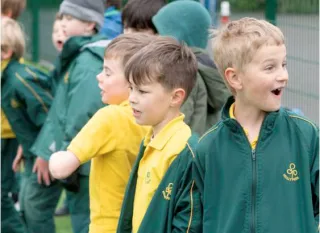 Text
The Hollypark Way
Our aim is to provide a broad learning experience and encourages a rich variety of approaches to teaching and learning that cater for the different needs of individual children.
We nurture the child in all dimensions of his life—spiritual, moral, cognitive, emotional, imaginative, aesthetic, social and physical.
We develop each child's potential to the full
We encourage a love of learning
We help children develop skills they will use all their lives.
We emphasize wellbeing and resilience through our weaving wellbeing programme.
Image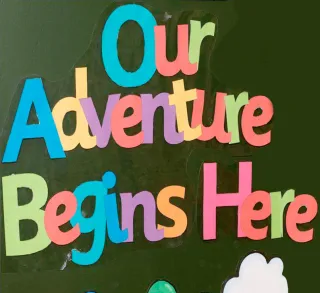 Text
Curriculum
Primary Language Curriculum (English and Gaeilge)
Mathematics
Environmental and Scientific Education (SESE)
Arts Education (Visual Arts, Music and Drama)
Social, personal and Health Education (SPHE)
Physical Education (PE)
Religion
Image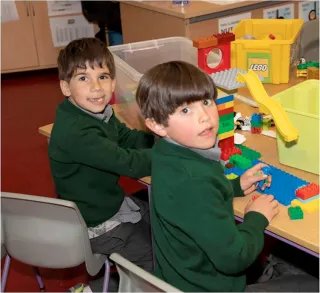 Text
Assessment
Assessment in primary school is about building a picture over time of a child's learning progress across the curriculum. The teacher uses different ways to gather evidence about how and what the child learns on an ongoing basis. This information is used to celebrate the child's current learning, and to help make decisions about next steps for future learning. Children are actively involved in their own assessment.
Text
Aistear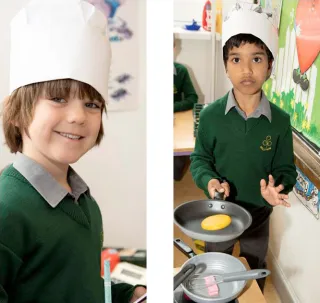 "We promote active learning through play"
 
What is Aistear?
Aistear is the Irish word for 'Journey' as this is the beginning of your child's journey into life-long learning.
During Aistear the students implement what they have learned in literacy, maths and other areas and apply them to games, activities and role plays of real-life situations (e.g. hairdressers/ the restaurant).
 
Learning through play- Aistear
What are the benefits of doing Aistear?
There are a number of benefits to your child doing Aistear. Some benefits include:
Language – oral discussing in groups, planning their game / play and reflecting on their experience.
Reading and writing – students often choose to make signs, posters, lists, recipes, menus etc. as part of the drama / game.
Social skills – they are working in mixed gender groups and they will become aware of different types of play and become more comfortable with their peers when they are playing with them. Cooperate and collaborate with others to extend their play.
Confidence – Performing for their small group leads to student wanting to perform for the whole class and then usually the whole school in assembly.
Love of learning – Students want to know more and explore more, in Aistear we provide a safe and secure platform to explore the world around them.
 
Image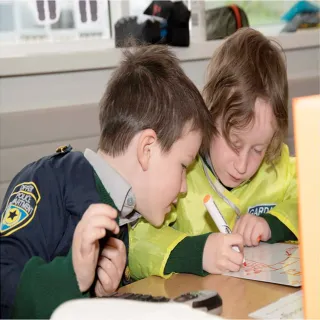 Text
'Children learn as they play. More importantly, in play, children learn how to learn'
Fred Donaldson
Image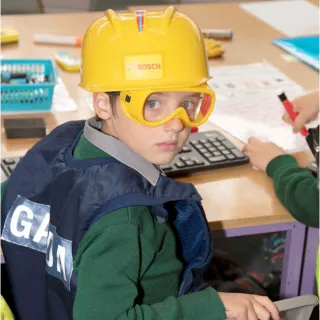 Image